Students
Ready to graduate? Looking for a rock star internship? Read on ...
Feel Good Friday: Trading Gadgets for Brooms
Posted: 26th of November, 2012
How do you really make a difference? For our Singapore interns, making a difference meant exchanging their corporate gizmos for brooms, mops and rags to spruce up the houses of the elderly and underprivileged, as part of Singapore's intern-led Yahoo Employee Foundation (YEF) initiative.
For the first time, interns from the various departments came together and organized themselves into teams on the 'Interns for Good' committee, enthusiastically driving this event under the mentorship of Katherina Jane Howard Park, and YEF veterans Inez Tong and Eric Tee.
Led by Shawn Poh, an intern from the Human Resources department and Chairman of the de facto Organizing Committee, the 12 interns and 20 Yahoos headed out to improve the living conditions of eight families. Armed with buckets of cleaning supplies, they did more than just make a tangible difference to the physical environments of these households – they touched their hearts and brought them much-needed cheer. As a parting gift, they presented the occupants with a Yahoo 'Happy Pack,' comprised of a few essential groceries and shopping vouchers. Said Shawn, "It was amazing to see everyone put their heart and soul into this initiative. Seeing the smile on their faces really made our day."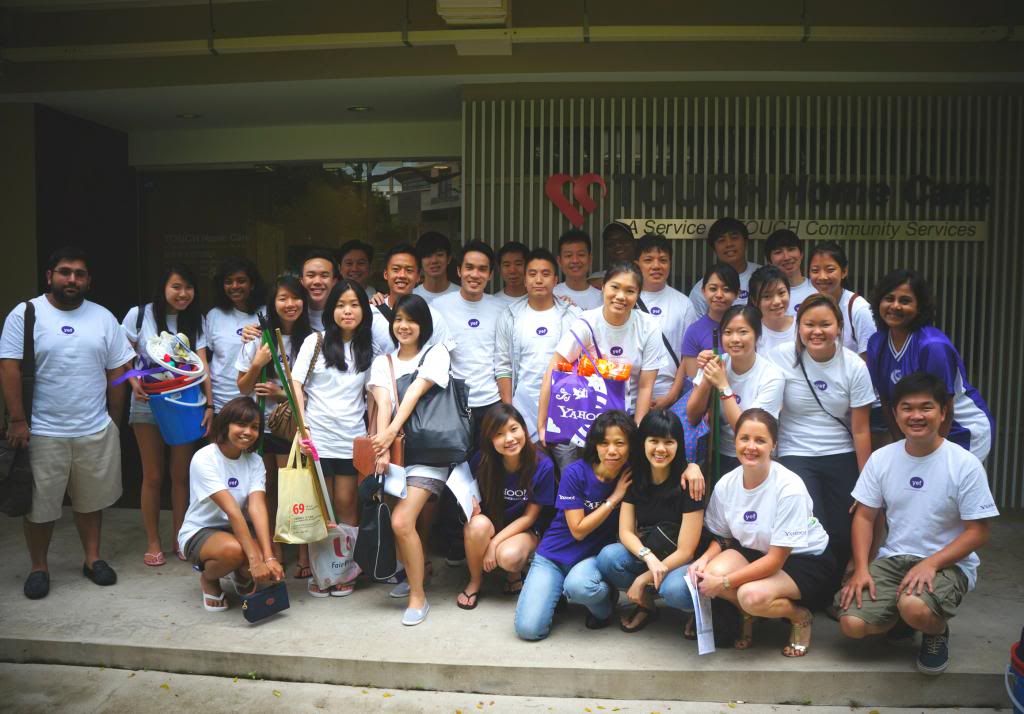 Fundraising for the 'Interns For Good' Project was no easy feat. The concerted efforts of the committee included interns combing two floors of the Singapore office peddling intern-made cupcakes, running errands and telling jokes. But thanks to the generous support of fellow Yahoos, the interns exceeded their initial targeted amount two times over. Hurray and three cheers to all Yahoos!
Commending the interns on their passion and enthusiasm, HR Director of Yahoo Southeast Asia, Jessie Lim, said, "It is truly inspiring to see the interns here contribute their time and effort all for a good cause and even more heartwarming to see fellow Yahoos take time off to contribute to the community. I hope this will remain as a part of the bigger Yahoo memory for all in the coming years."
So do we. Thanks to all of our Yahoos who helped make a difference and represented the true spirit of YEF!